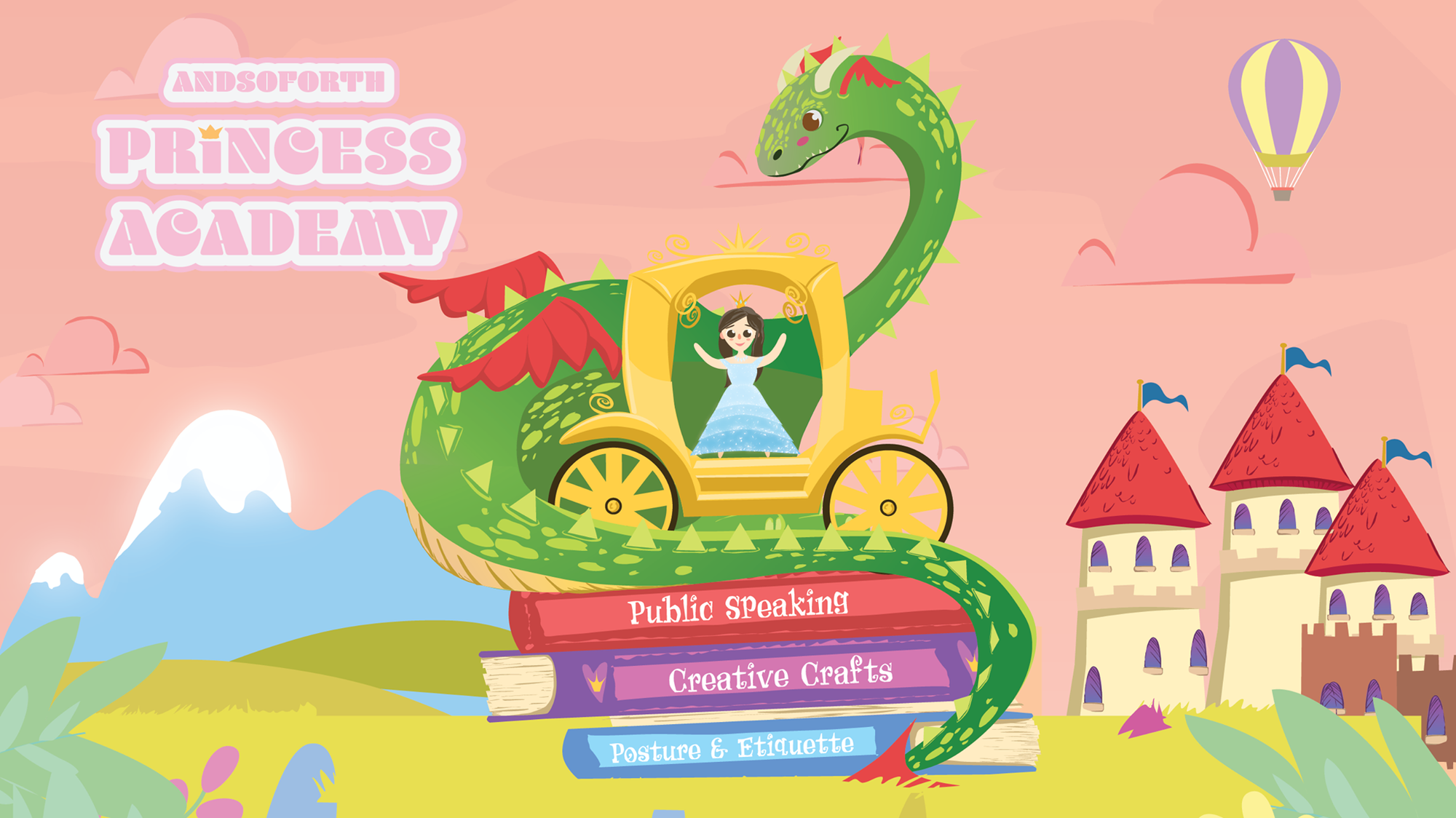 2 Days Holiday Camp
Suitable for 3 to 10 years old | Duration: 3 hours
The Princess from 22 Stories, Fairy tales Live and Grimmsneyland are back! Join Andsoforth Princess Academy this coming holiday and meet Cinderella and The Fairy Godmother as they teach your little ones to the ways of a princess.


Andsoforth Princess Academy 2 Days Camp (2pm to 5pm)
Day 1: Princess Speech & Transformation
As a princess, you will learn how to address your people using proper breathing, projection and articulation exercises. On certain celebratory situations, you might need to sing and at this boot camp we will teach you. Your royal duties might include attending the royal ball. This would mean you would need to design, decorate and paint your very own pumpkin carriage. You would also need to design your very own princess gown (a royal dress!) and to complete your look, a princess inspired make-up tutorial. (Mini Mannequin, fabrics, decorations and princess make up kit provided.)
Day 2: Princess Etiquette
Now that you have made everything that a princess needs, it is time to learn how a princess should act. A princess parade would call for one to be balanced, elegant and presentable. You will learn how to be polite, poise and impressive. Next the royal ball would require one to dance and we will cover simple choreography to give you the fundamentals to waltz! Now that our princesses and fairy godmother have imparted their skills and knowledge, go forth and be a shinning classy poise and well-mannered princess!


- Fabrizia The Fairy Godmother