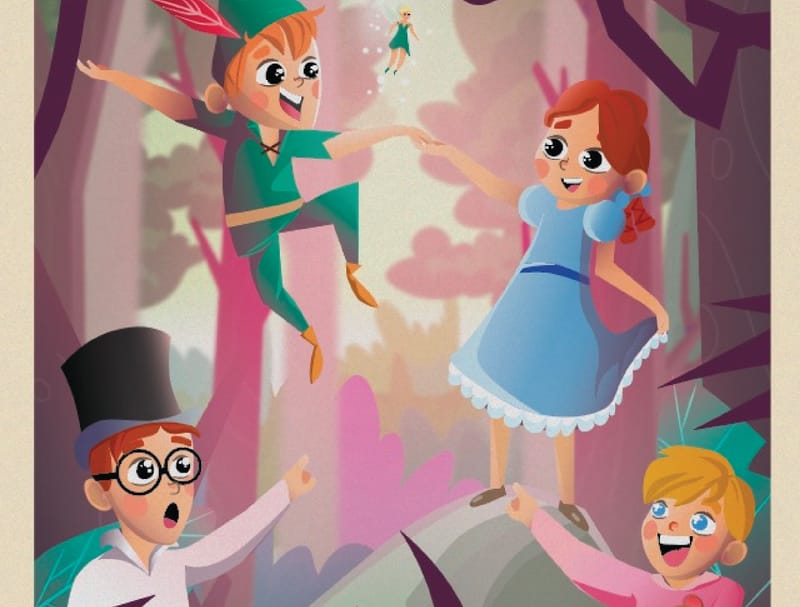 Available on: 17th - 19th / 31st - 2 April / 7th - 9th April
Time: 9am - 3pm
Join Peter Pan, Tinklebell and Captain Hook on a 3 day musical learning adventure!
Little ones from age 4 to 6 (Group Youngest), and 7 to 12 (Group Young) will learn how to be righteous good willed pirate and save tinklebell in their very own mini-staged production on the final day.
Students will learn coordination, morality, team work, self-confidence, an introduction to theatre practices, coordination within a group, practical craft, basics in costume design and stage their own mini-performance.

Programme details:
Day 1: Make your own pirate costume (Hat and Fancy Sword), build your very own 1 person cardboard ship and even how to swash buckle!
Day 2: Learn child friendly versions of sailor songs and the basics of a sailor's jog dance to Andsoforth junior's very own pirate song! Next learn a couple of lines and actions for your scene!
Day 3: Rehearsals! Come back fully dressed in pirate costumes, learn how to put on some pirate make up, rehearse your lines. Learn your cues on when its your turn to perform. Finally, its time for the showcase! Put on a show for mommy and daddy for all that you've learnt!
Note: Meals will be provided during the camp